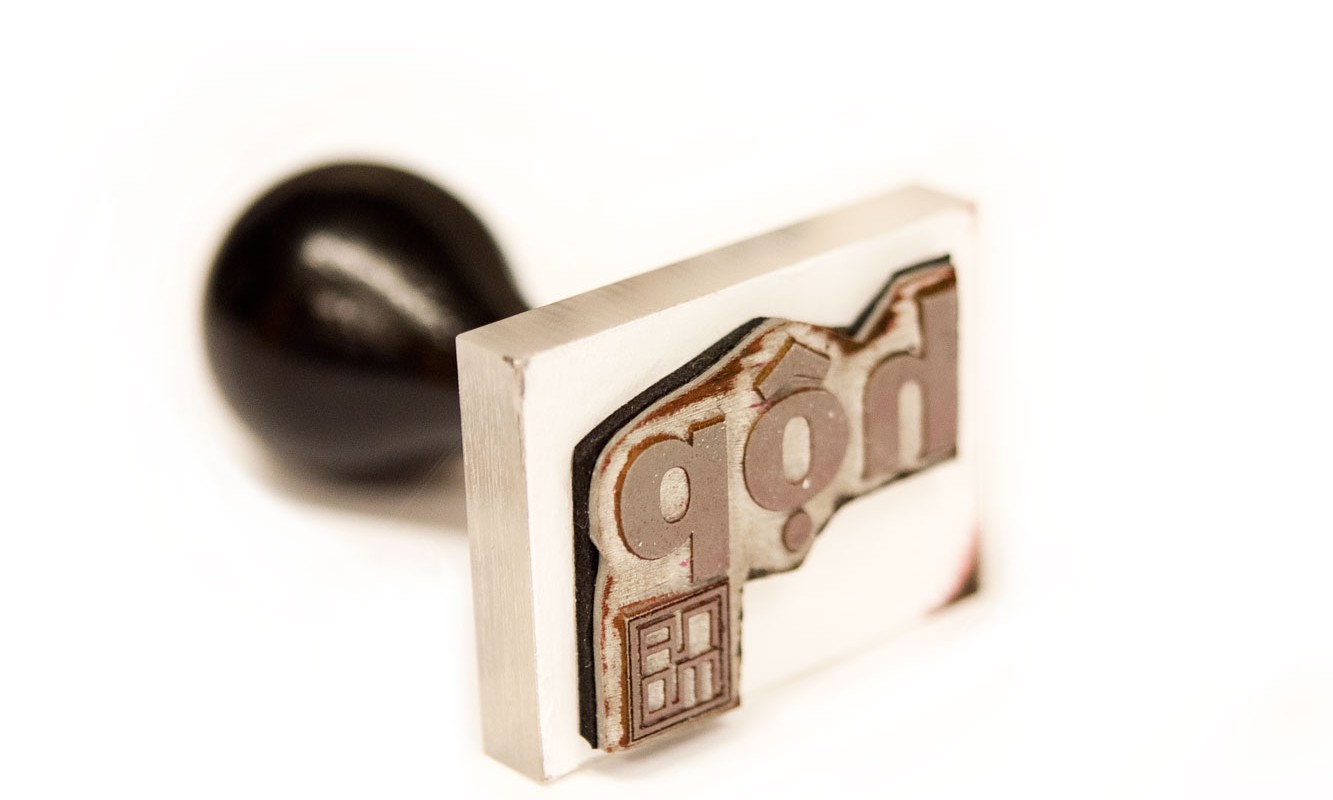 When Namô were invited to open a new restaurant in Boxpark, Shoreditch they turned to 3 fish to create the identity.
Namô is one of East London's finest Vietnamese restaurants, so when Boxpark announced it was coming to Shoreditch they were invited to open a second restaurant there. We came up with the name Hộp Namô, Hộp means 'box' in Vietnamese so essentially we have Namô in a box — great food on the go.
To keep the brand authentic, stamps were created so that the logo is always different whenever it is applied. The menus and business cards were printed on a recycled brown card to maintain the brand essence of uncomplicated, great food and also to be sustainable and cost effective.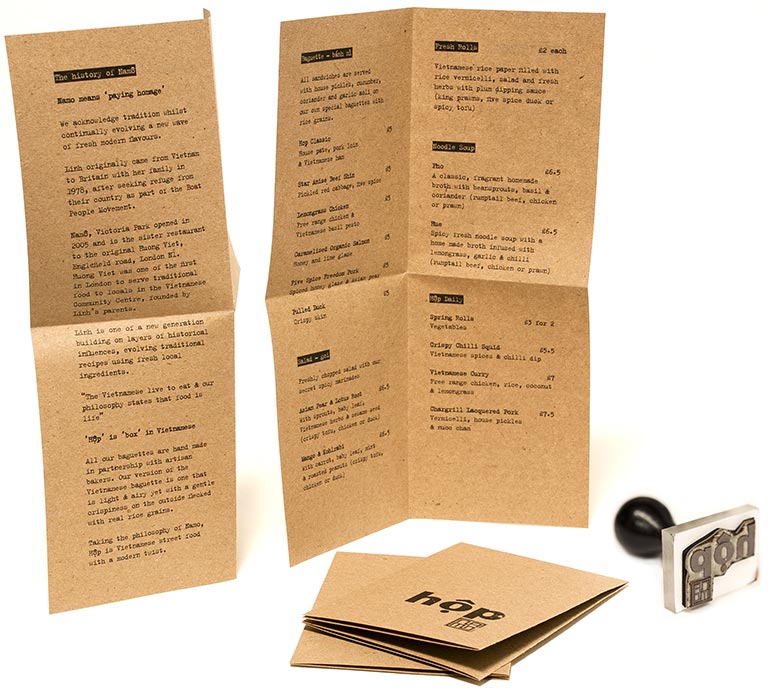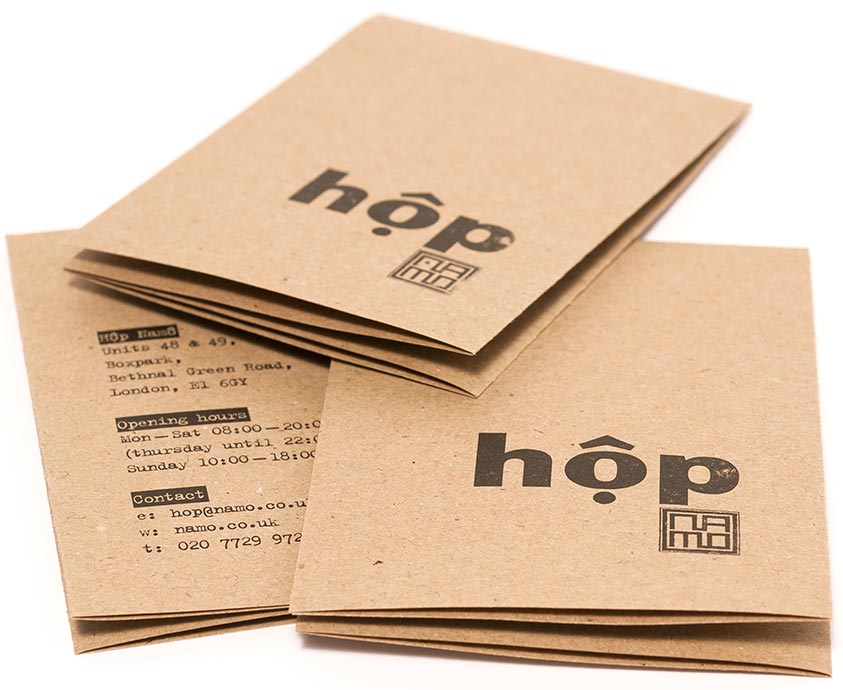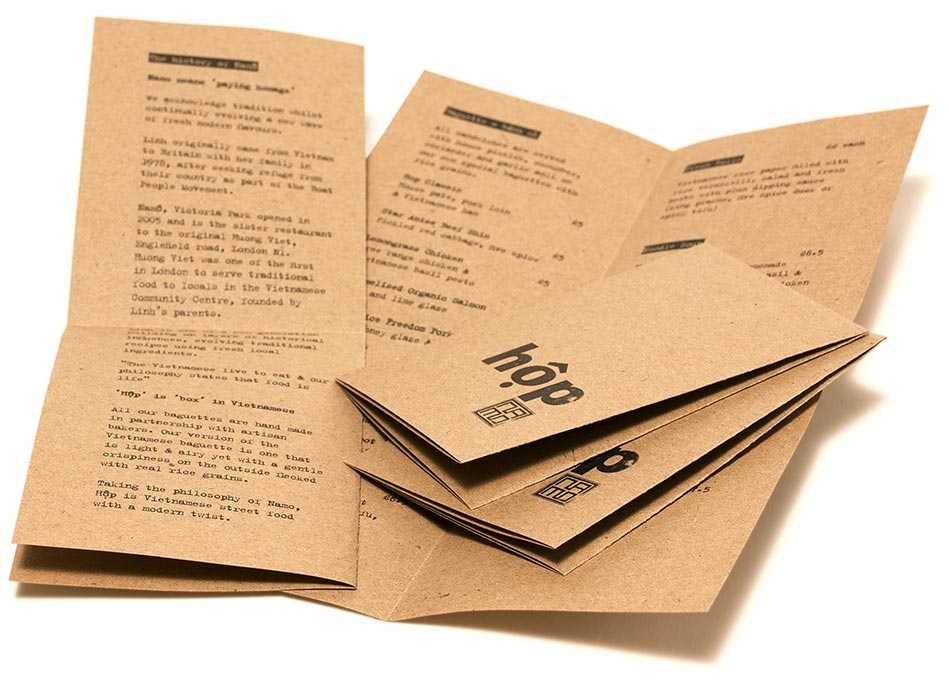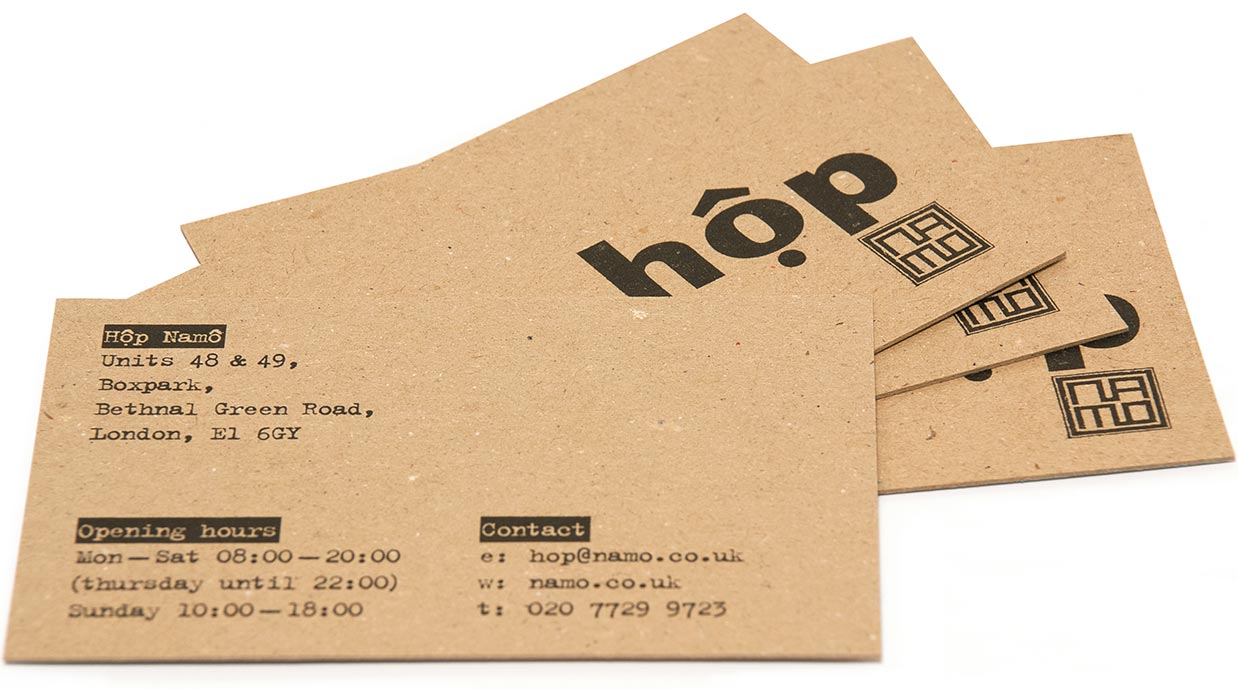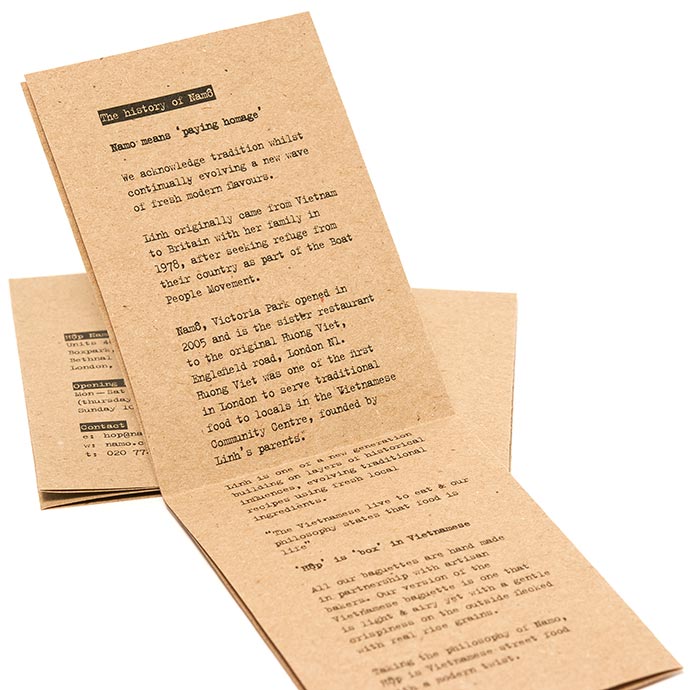 Created at 3 fish in a tree