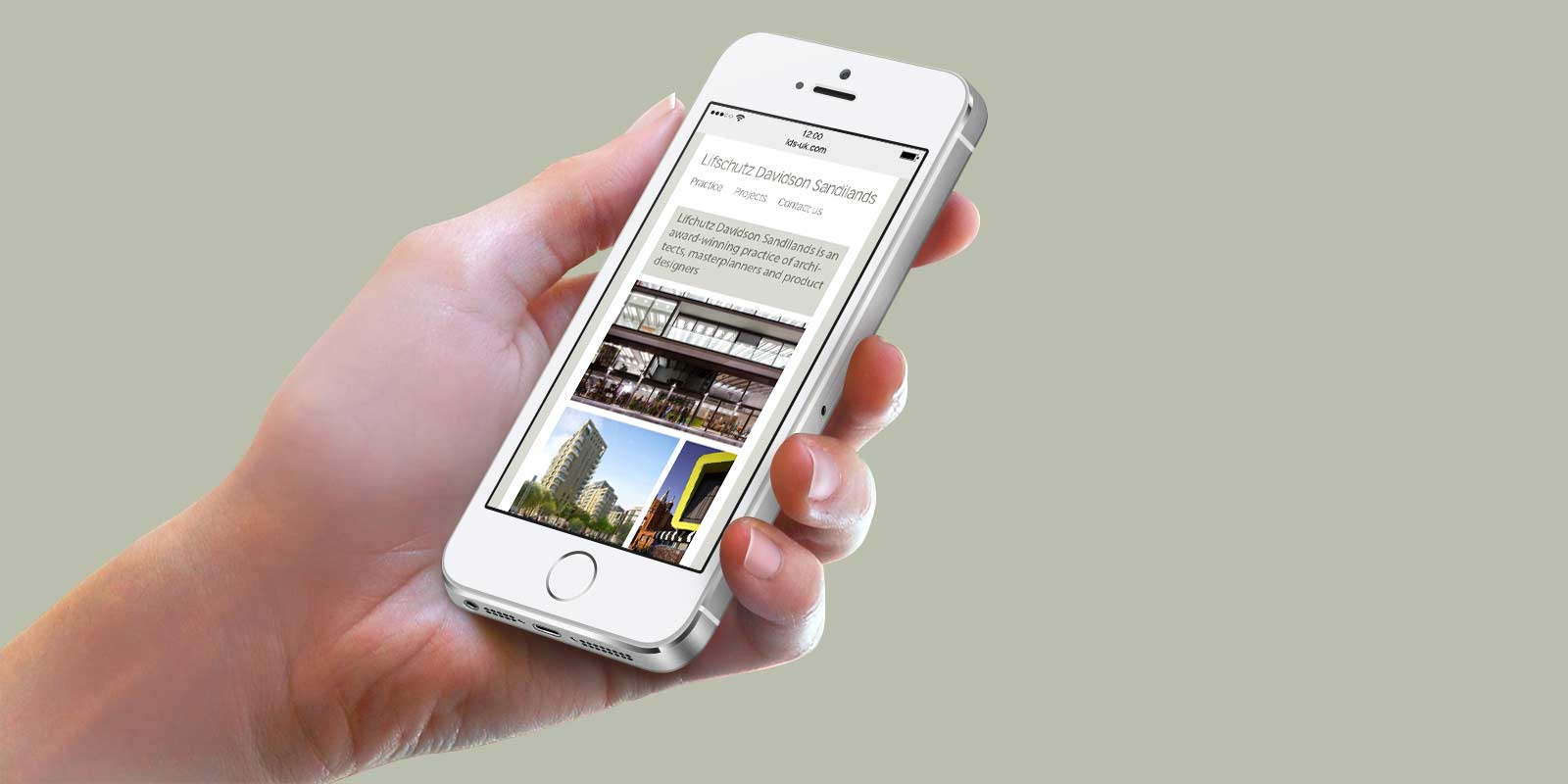 Lifschutz Davidson Sandilands
Lifscutz Davidson Sandilands is a London-based architecture agency responsible for projects such as Hungerford Bridge, Oxo Tower Wharf and JW3 a new centre designed to serve the Jewish population of London.
We were approached by Lifscutz Davidson Sandilands to create a new online presence. Their previous flash site was a bit long in the tooth and they needed a new site. From the get-go the brief was for a responsive site which lets the projects speak for themselves. The types of buildings Lifscutz Davidson Sandilands create are very much based on the way people interact with them. Their buildings work for the people using them — they aren't just sculptures pretending to be useable buildings. We took the same approach with the design of the site moving away from the traditional cul-de-sac portfolio sites architectural practices tend to have and instead linked projects, sectors and people through a complex tag system. In this way a project could be linked to the architect who designed it, local projects and projects of the same kind making the site much more enjoyable to explore.
The sketching stage was vital to getting the idea for the site right before it was designed. Most of the features were sketched out roughly before being finalised, presented to the client and sent to the developer. We then finalised the design of the site in tandem with the build as opposed to before it.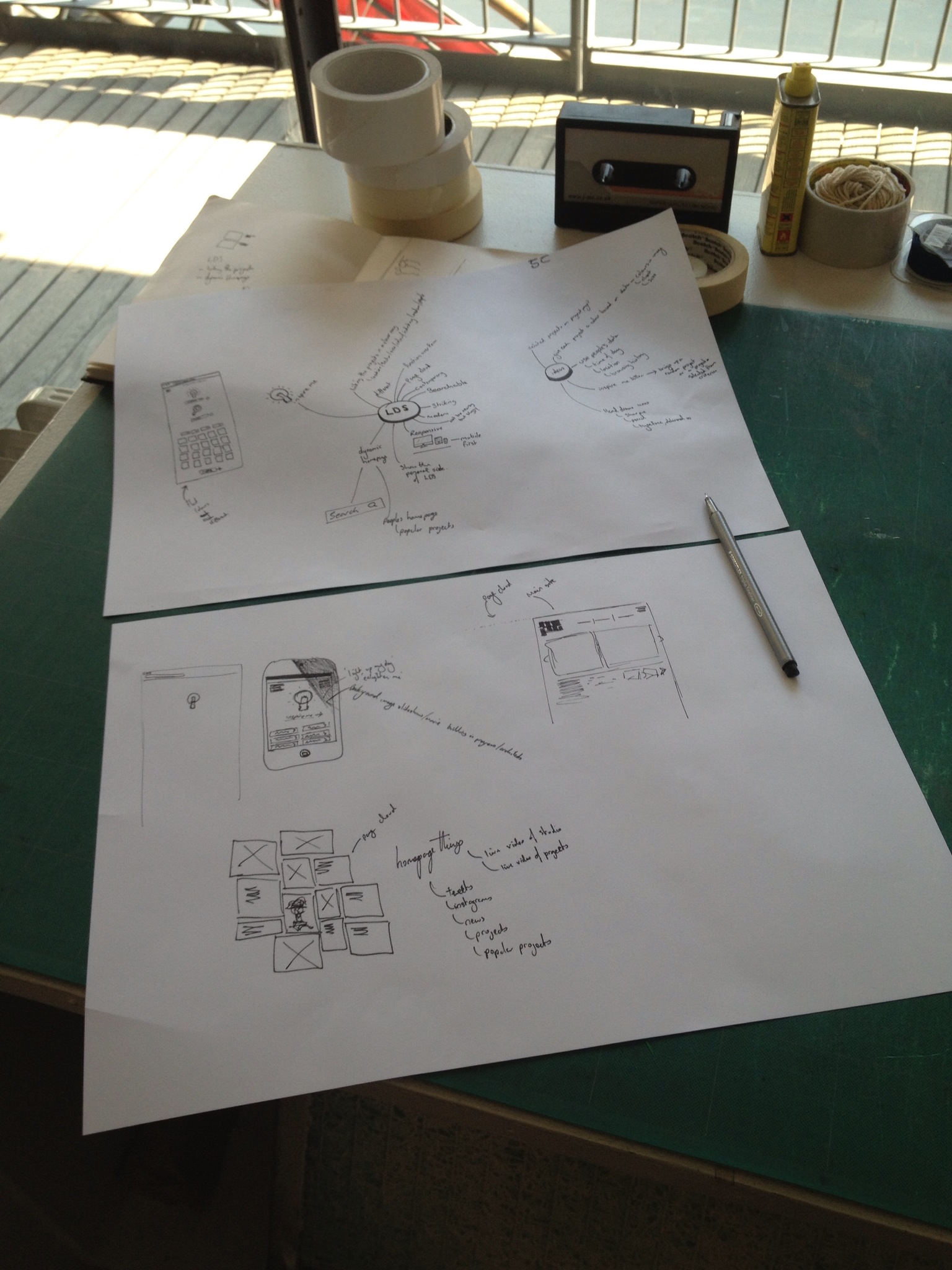 The project page features a gallery of images, a full length project description as well as tags, related content, credits, extra content and links. The related pages section uses the tagging system to pull in people involved in the build, news stories and similar projects.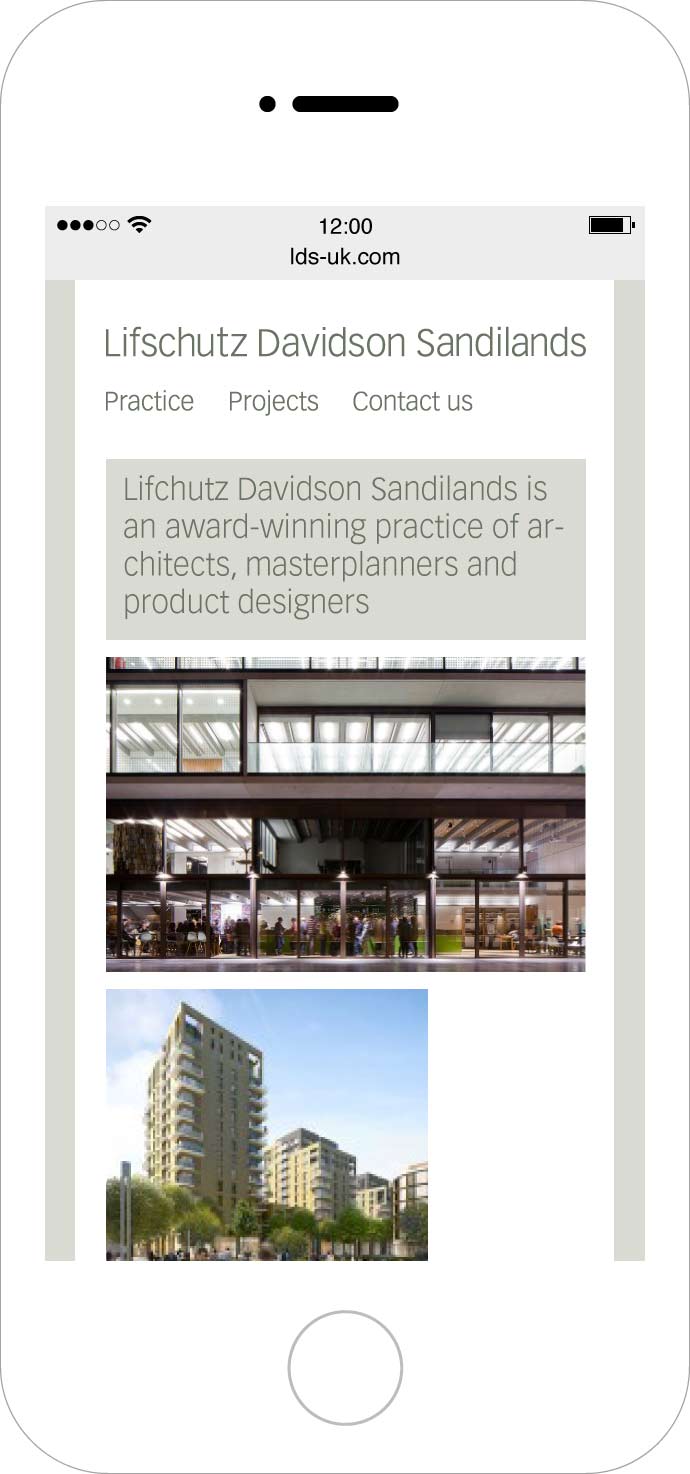 Work completed at 3 fish in a tree.
Developed by Byng Systems.