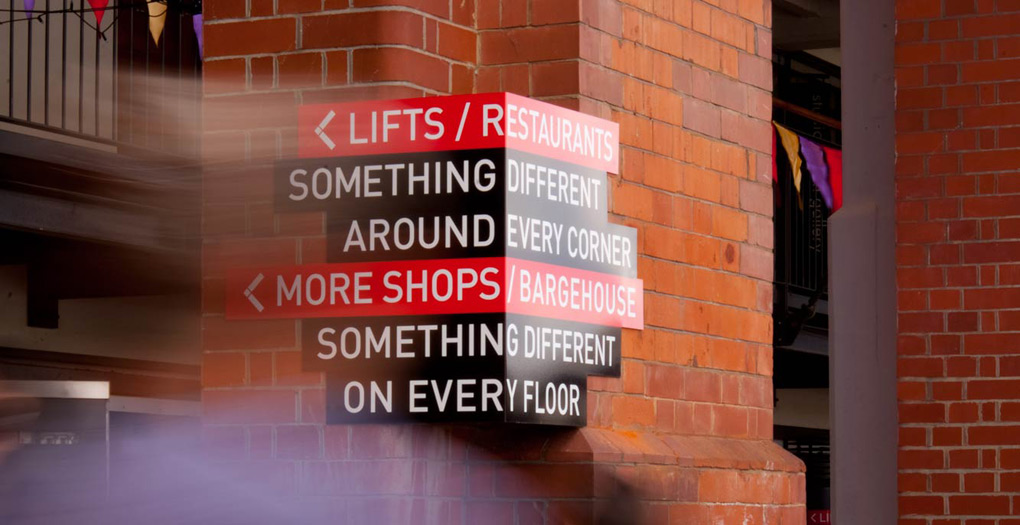 Originally constructed in the late 19th century as a power station for the post office, but repurposed as a cold store for the Liebig Extract of Meat Company in the twenties, the Oxo Tower is a beautiful red brick building situated on the Thames.
At the time it was built planning laws prohibited advertisements & logos on the Thames so instead the architects installed three art deco windows into the top of the tower. These windows just so happened to be two circles and an 'x', spelling the name of their product.
Fast forward almost a hundred years and the Oxo Tower is now a bustling multi-purpose building incorporating housing, design studios, shops, restaurants and galleries. Their old identity didn't do much to promote the rich variety of goings on in the tower and a new one was in order.
We created a brand toolkit to be used throughout all communications & signage. By using a strong vibrant red and a logo which echoed the famous sign at the top of the building, the Oxo Tower Wharf brand is strong, simple and elegant. The clean lines of the dymo style type contrast with the rustic charm of the building.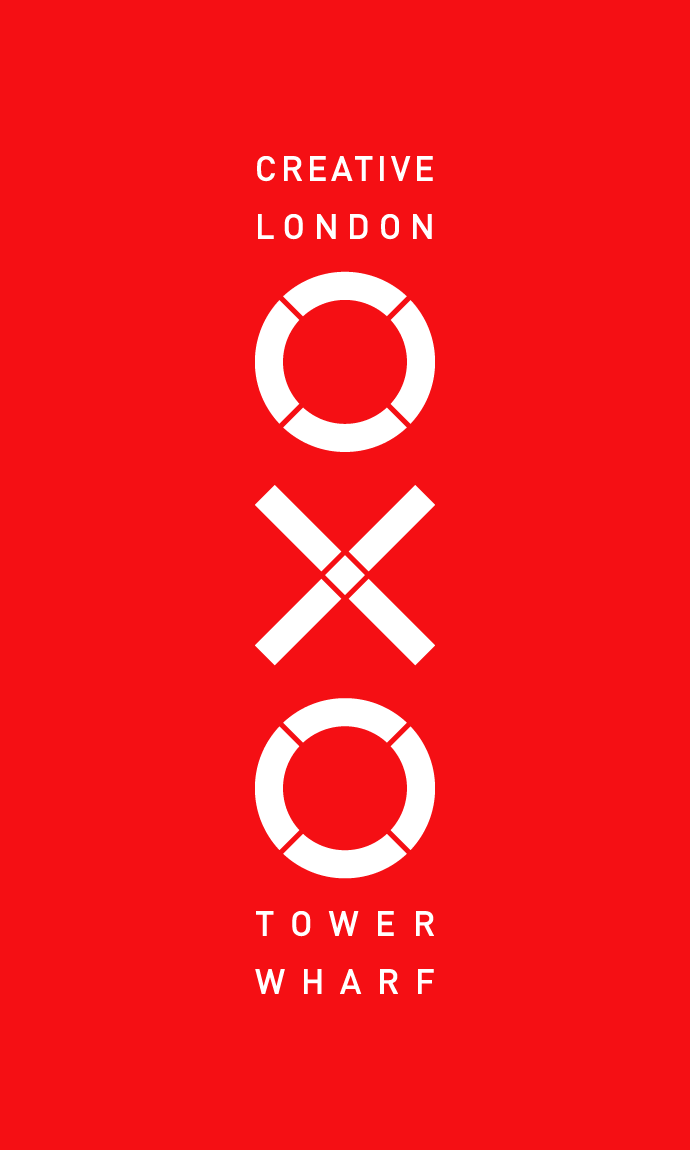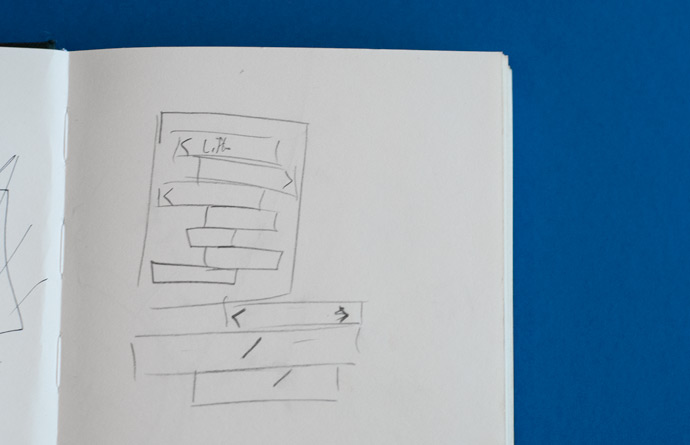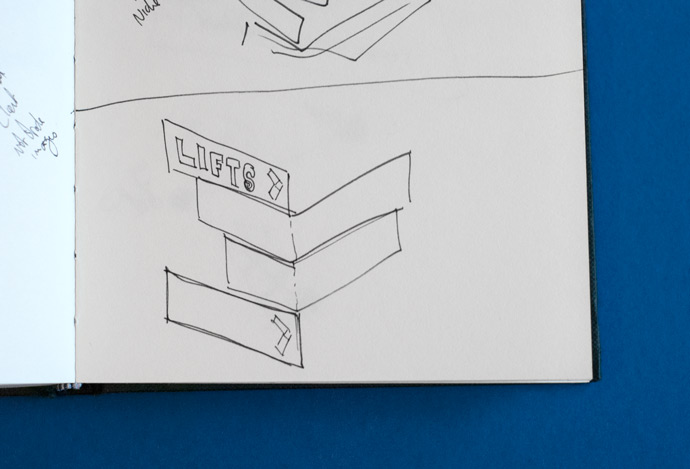 Preliminary sketches to work out the wayfinding.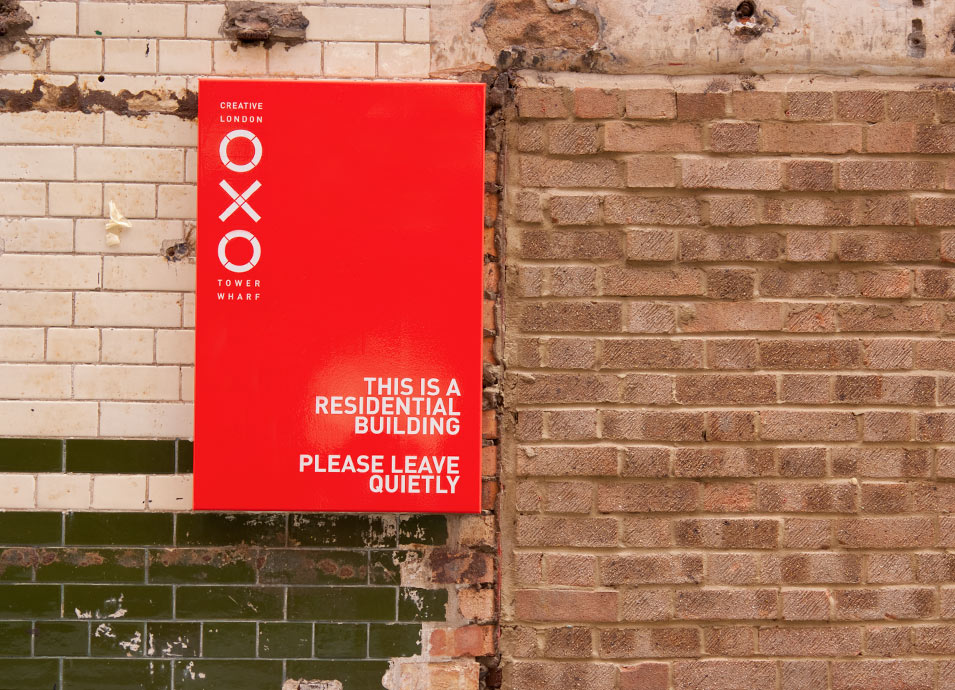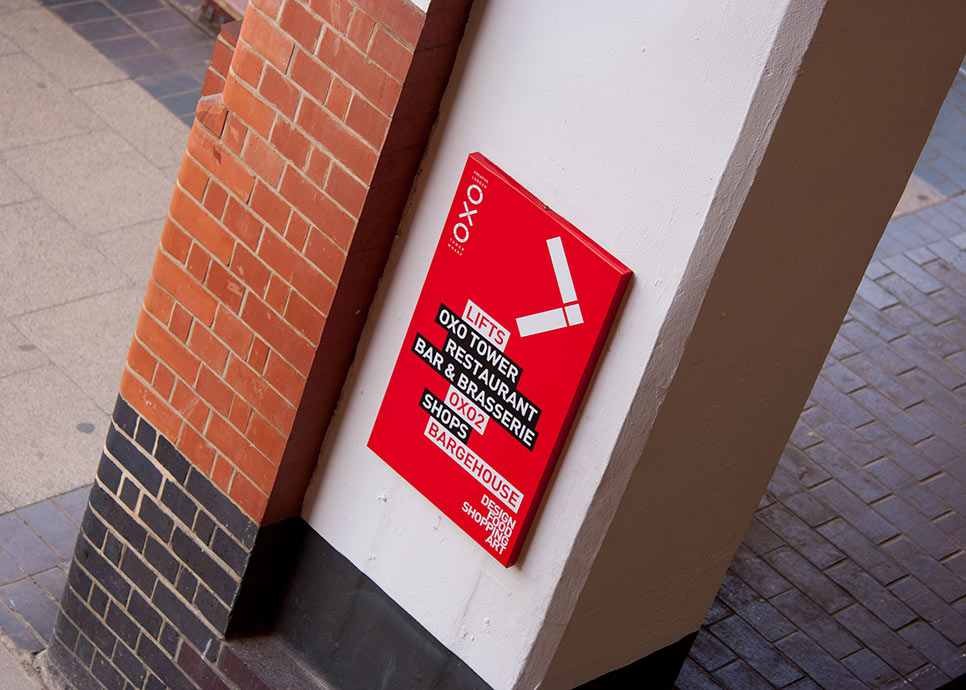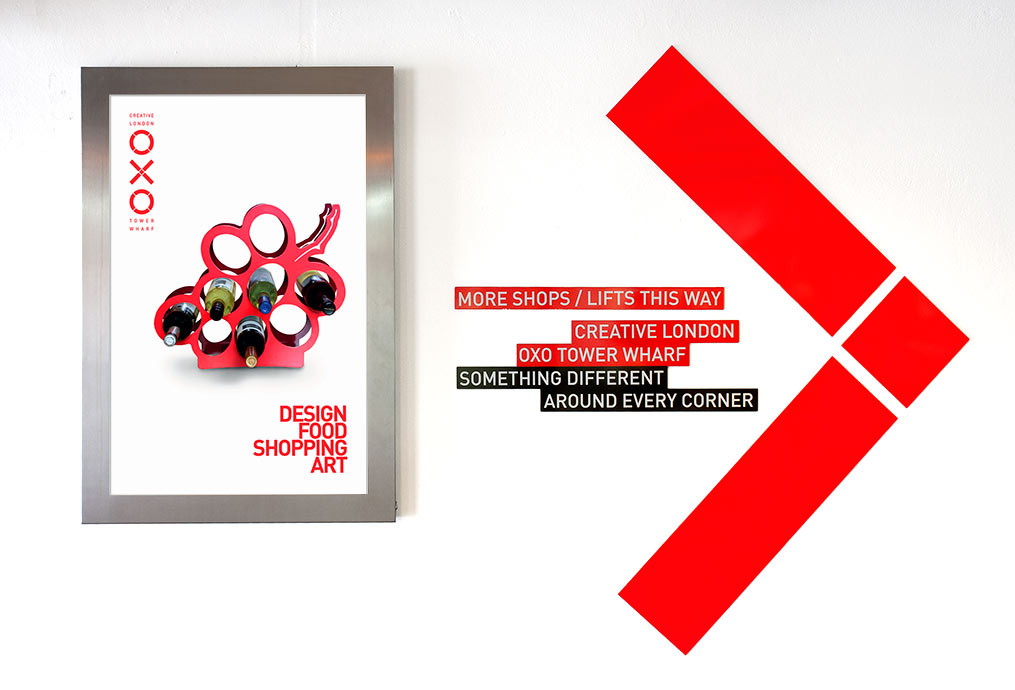 Created at 3 fish in a tree