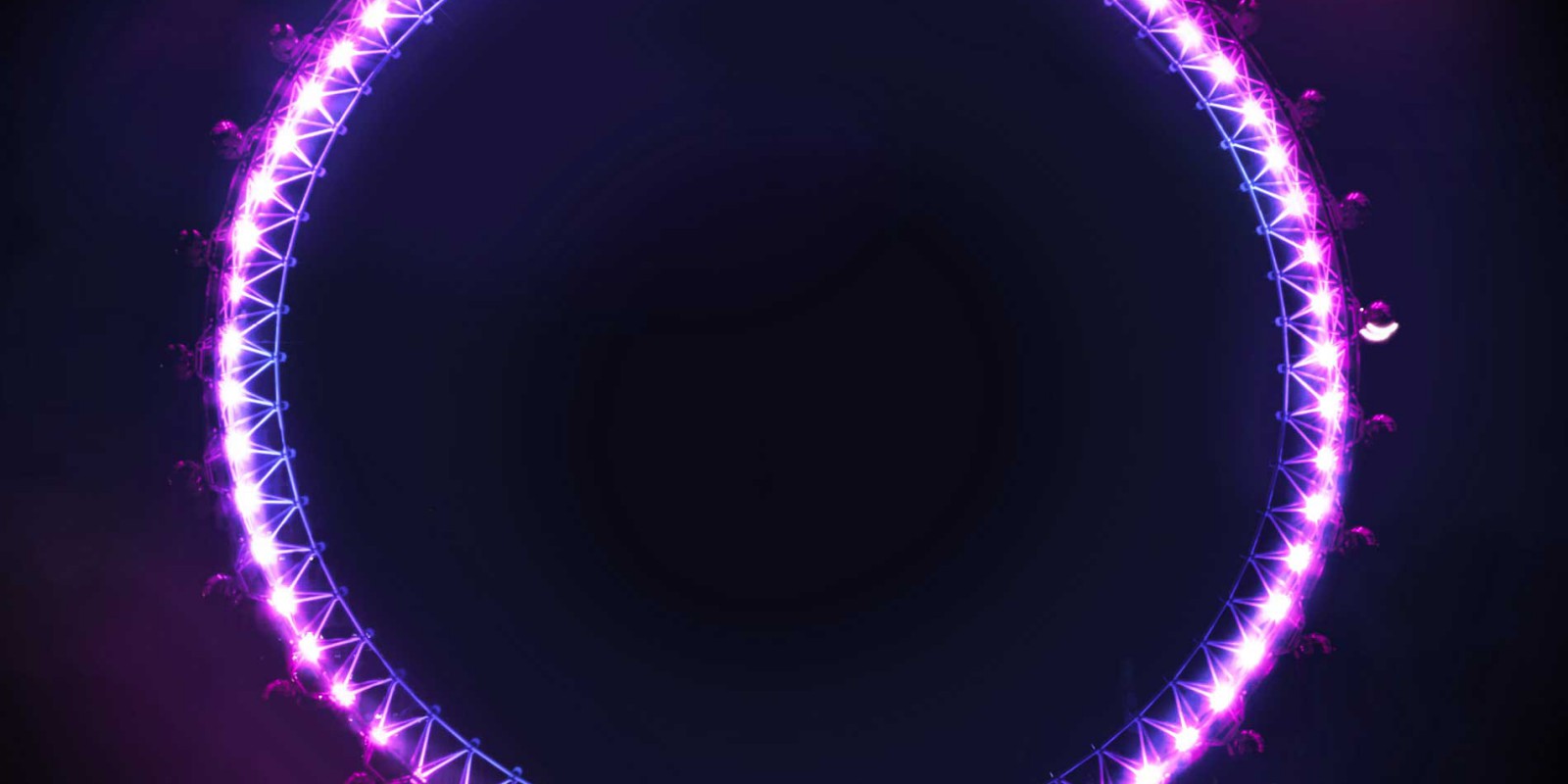 The London Eye is one of the most modern, striking and iconic of London's attractions.
Situated on the South Bank of the Thames, the London Eye is one of London's most famous landmarks — even though it's just over a decade old. Red Bull took over the famous wheel over for the culmination of their 2011 Red Bull Music Academy World Tour. The thirty pods housed some of the most influential musicians of the 21st century.
Berlin agency Edenspiekermann asked me to photograph the Eye for the website. Working on the South Bank meant I was in a prime position to capture the image at just the right time.
The brief was to capture The Eye straight on and end up with a perfectly circular image with just a little blur. So, armed with my trusty Nikon D80, I grabbed my spot on the opposite bank of the river and waited for the perfect moment to get the shot.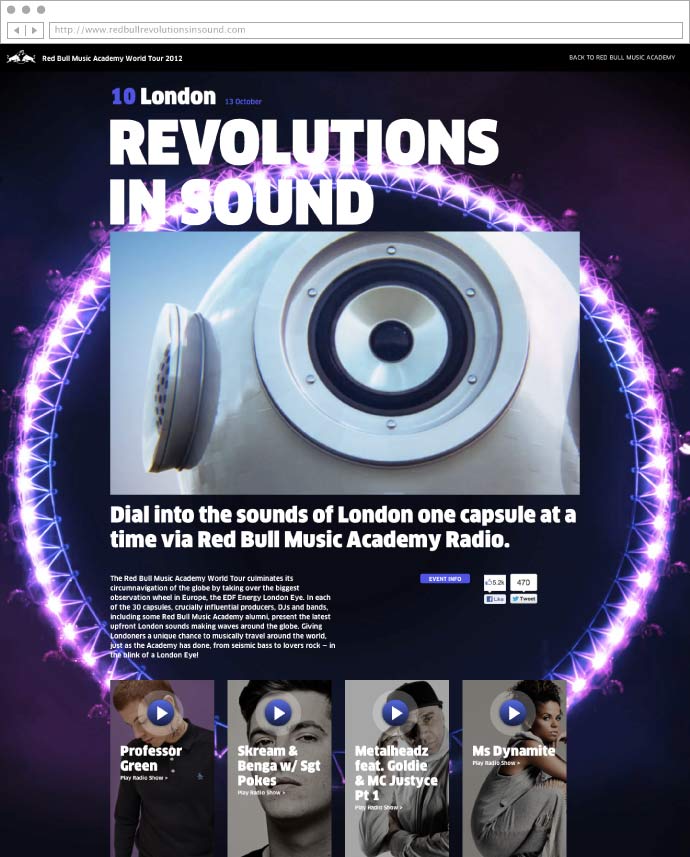 A screenshot of the site with the final shot.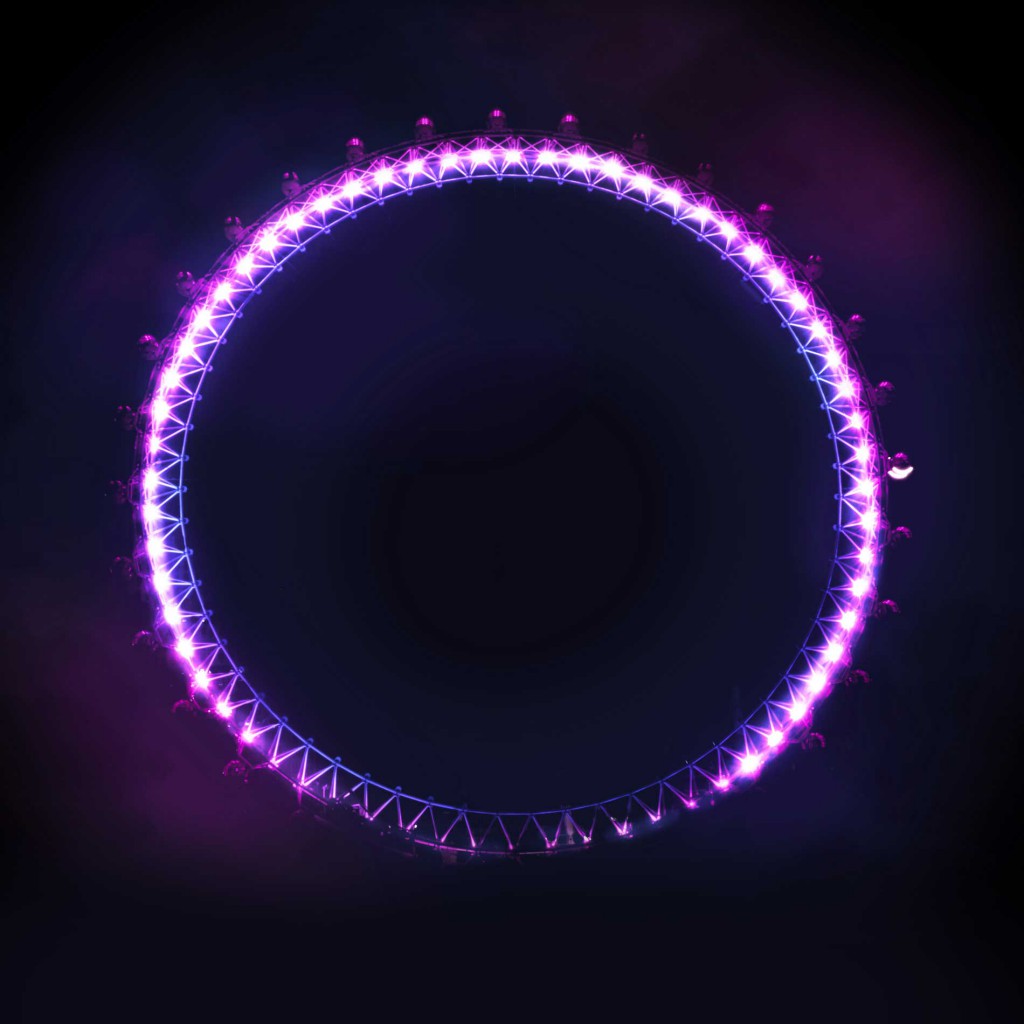 The final image (retouching completed by Edenspiekermann)
Commissioned & retouched by Edenspiekermann