So last week Caroline and I took a few days out and headed over to Amsterdam for a post Christmas break. It's always been on my short list of places to visit for a long time so I had high hopes. I wasn't disappointed.
The general vibe of the city is amazing. Having spent the last three years living in London I've gotten used to the elbows-out mentality. Amsterdam was the polar opposite. Everyone is going where they need to get but they're not prepared to barge past or trample over you — unless of course they're on a bike —then they're feckin' lethal. If you're planning a trip over, and I recommend you do, here's a couple of things to consider doing.
Sandman's New Europe Walking Tour
These walking tours are a great way to see a new city. I've done one with the same company in Berlin and they've both been brilliant. Led by knowledgeable guides who are genuinely enthusiastic about the city they're guiding, they can break down the complex history of a city into a couple of hours of meandering. Perfect for a small city full of history like Amsterdam and they're usually good fun.
www.newamsterdamtours.com
Amsterdam museum
Make sure you go and check out this museum. The history of Amsterdam exhibition is a particular highlight tracing the city's history over the last millennium from the first settlers right up to the present day. The design uses a lovely red, black & white colour scheme with gorgeous pictograms running along the bottom of the walls which tie the whole exhibition together.
It also had the first use of QR codes that actually worked. You pick up a brochure, available in most languages, and as you walk around the museum you scan your code to play videos and interactive features in the same language as your brochure. Quite a neat little idea that works really well.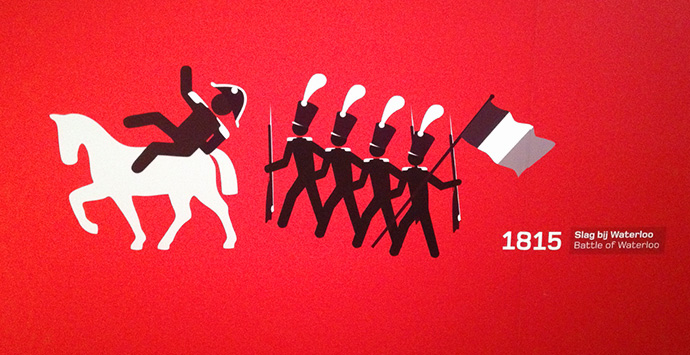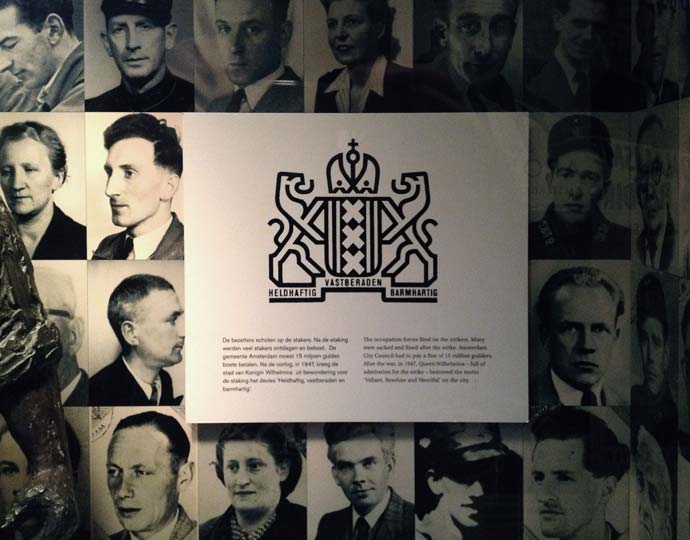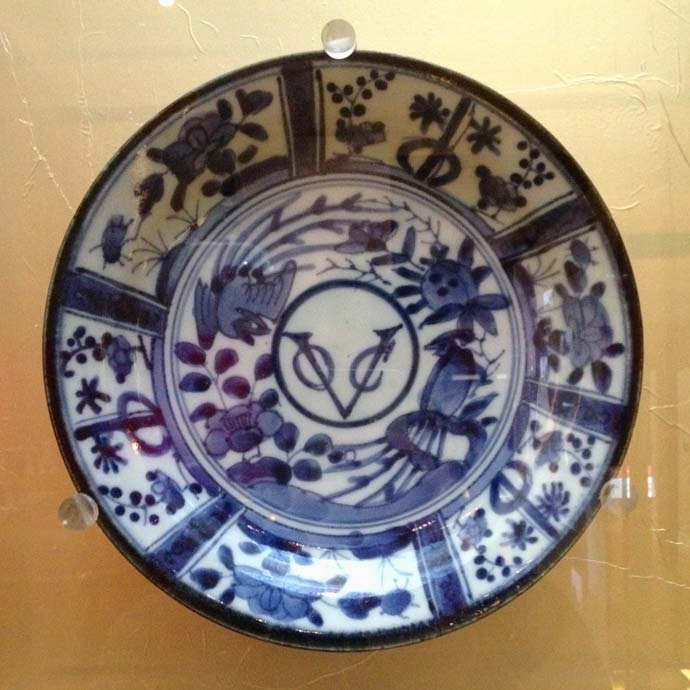 The lovely Amsterdam East India Trading Company logo. VOC stands for Vereenigde Oost-Indische Compagnie meaning United East India Company. One of the first multinational corporations, it was founded in 1602.
www.amsterdammuseum.nl/en
Canals and much much more
All in all Amsterdam is a really great city for getting away. It's appreciation of the arts and design sectors is as clear as day and I instantly got why so many design and advertising agencies and creatives are drawn to it. It's obvious from the second you step foot in the city that it has an amazing history and a great atmosphere to be who you want and do what you like. The city is so much more than sex and drugs, the legalisation of prostitution and cannabis are symptoms of a greater respect for people who want to be themselves. Our tour ended at the gay rights monument which sits directly outside the largest church in Amsterdam. This juxtaposition perfectly sums up the mindset of the city — be who you want to be and let others do the same.
p.s. Sorry about the quality of the snaps, my usual camera for this kind of trip is a lovely Panasonic LX-3 but it seems the battery has perished so I only had my phone camera.